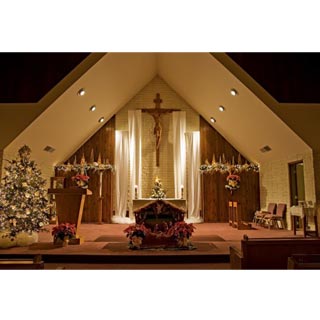 We strive to build and maintain our family through the sharing of the Good News to all people, in order to leave our world more beautiful and faith filled than when we inherited it.
Love Jars – We will be collecting Love Jars again on Feb. 23rd for any family who was unable to bring theirs on the 16th.
Ash Wednesday – February 26 – Mass Times 
Rosary Chapel – 11 a.m.
St. John's – 7:30 a.m. and 6:30 p.m.
St. Thomas More – 7 a.m., 6 p.m. and 7:30 p.m.
Reminder: Hospital Visits- Fr. Emmanuel would like to remind everyone that if you or a loved one is hospitalized, please call the office at 270-444-6383 to inform us. We cannot obtain information from the hospital directly.
On the first Tuesday of every month, there will be one hour of Eucharistic Adoration beginning at 5 p.m.
The purpose of the rosary is to help us meditate on the great mysteries of our salvation. Pius XII called it a compendium of the gospel. The main focus is on Jesus — his birth, life, death and resurrection. The Our Fathers remind us that Jesus' Father is the initiator of salvation. The Hail Mary's remind us to join with Mary in contemplating these mysteries. They also make us aware that Mary was and is intimately joined with her Son in all the mysteries of his earthly and heavenly existence. The Glorys remind us that the purpose of all life is the glory of the Trinity.